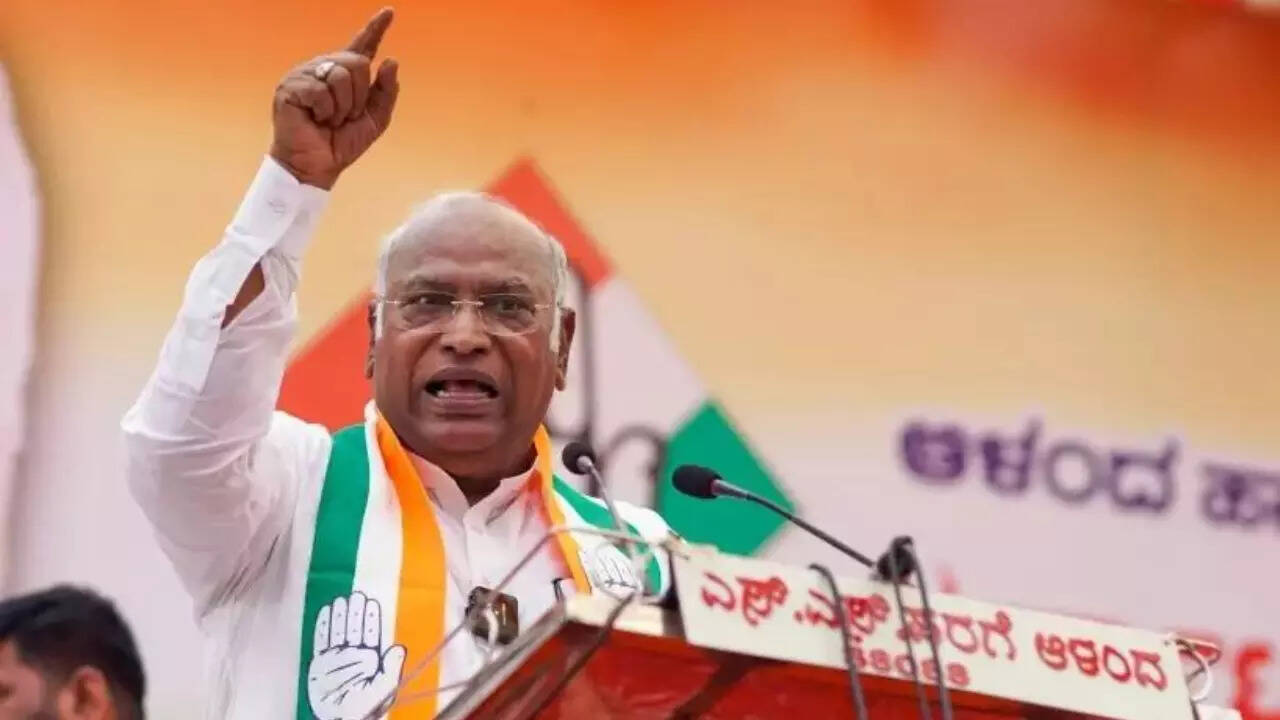 NEW DELHI: Ahead of
BJP
government's ninth anniversary, Congress on Friday said Prime Minister
Narendra Modi
should apologise to the country for "betrayal" of the people, as it asked nine questions to the PM listing "failures" of his regime.
Congress said the BJP should mark the anniversary as "maafi diwas" (day of apology) for failing the people on critical issues like employment, prices, national security and social harmony.
"It is time for the PM to break his silence and answer the questions being asked by people," party spokesman Jairam Ramesh said, releasing a booklet 'Nau Saal, Nau Sawaal' at a press conference with colleagues Supriya Shrinate and Pawan Khera.
Rahul Gandhi tweeted, "BJP's nine-year edifice stands on false promises and people's plight. Inflation, hatred and unemployment — PM, take responsibility for your failures." Congress president Mallikarjun Kharge mocked that the Modi government had become a "vishwa guru" in snatching the jobs of crores of youngsters.
Listing the nine critical issues on which Congress said the Modi government had failed, Ramesh said economic disparity had grown during this period, while the government had worked to weaken the safety net for the poor like welfare programme MGNREGA. He said the government had not provided a legally guaranteed MSP on crops yet, while its promise to double farmers' income remained a pipedream after nine years. He further said the PM should answer why he was avoiding a decision on the demand for caste census, and why the BJP was spreading social disharmony and hatred for political gains.
Ramesh said Modi's clean chit to China in 2020 had become a threat to national security, as the neighbour was squatting on Indian land while the government was unable to call out its aggression.
"Why is it that inflation and unemployment are skyrocketing in India? Why have the rich become richer and the poor poorer? Why is public property being sold to Modi's friends, even as economic disparities are increasing?" he asked.
Shrinate said the burning issues of the country were runaway inflation and rampant corruption besides joblessness hitting a peak.
Khera said, "When we ask for an account of nine years, please don't take the country back to 900 years and what happened then. Why is petrol above Rs 100 per litre, a gas cylinder selling for Rs 1,200."