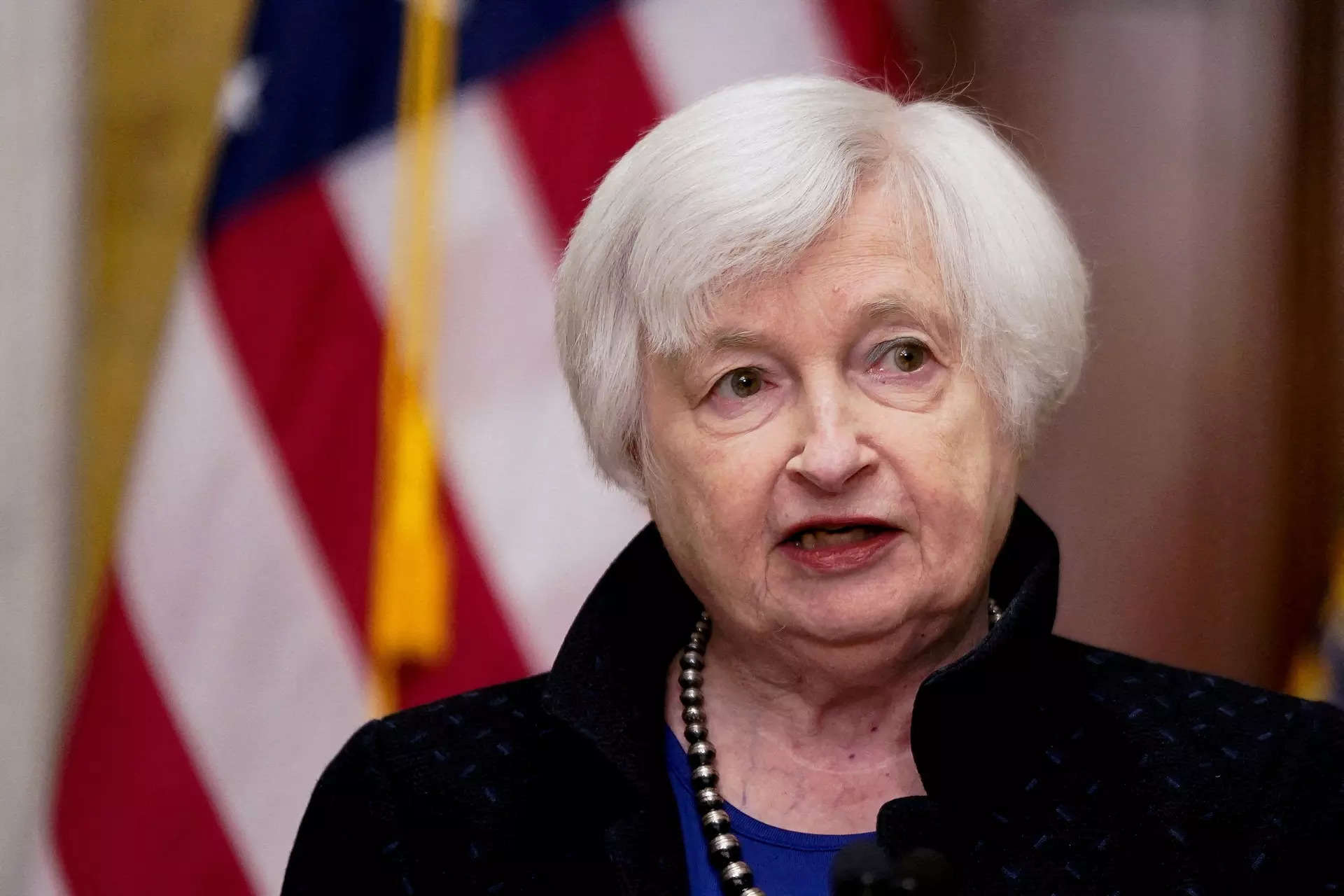 WASHINGTON: Treasury secretary Janet Yellen said her department estimates it will run out of funding by June 5 if lawmakers fail to raise or suspend the US debt ceiling.
"Based on the most recent available data, we now estimate that treasury will have insufficient resources to satisfy the government's obligations if Congress has not raised or suspended the debt limit by June 5," Yellen said Friday in her latest letter to lawmakers on the potential timing of a government default.
The treasury chief said that her department will be able to make more than $130 billion of scheduled payments in the first two days of June, including those to veterans, social security and medicare recipients.
"These payments will leave treasury with an extremely low level of resources," she said.
The new guidance significantly narrows the previous range treasury had given for a possible default to one day.
Previously, Yellen said on Monday her department might run out of cash as early as June 1 and would be "highly likely" to exhaust all its resources in "early June."
Now Yellen is saying the treasury can make it through Friday June 2, but is unlikely to meet all its obligations on Monday June 5.
The premium investors demand to hold US paper that's most at risk of default if Congress and the
White House
fail to strike a deal continued to retreat Friday, with yields sliding below 6%.
The latest letter comes as negotiators from the White House and Republican lawmakers are moving closer to a budget deal. Republicans have vowed not to raise the country's statutory borrowing limit unless Biden agrees to budget cuts.
The treasury effectively hit the debt limit in January and has since been using emergency accounting measures to stave off a default, which could prove catastrophic for financial markets and the economy.
The treasury's cash balance fell to $38.8 billion as of Thursday, according to data published Friday, the lowest since 2017. The department had just $67 billion of extraordinary measures left to help keep the government's bills paid as of May 24, the department said in a statement Friday.
The remaining emergency resources are what's left from a total of $335 billion of authorized measures that were available to keep the US government from running out of borrowing room under the statutory debt limit, and is down from around $92 billion on May 17.
About Author